MUSIC
COLLABS + COLLUSIONS
Recently working on tracks for a new band The That, in the style of early lo-fi R&B rock and surf music, with a handful of artists and various members of other outfits.
156 : MEMENTO MORI
The Memento Mori EP, with music made using all human bones, is finally out. 10" bone-colored vinyl EP (489 copies) or digital download, mastered by James Plotkin.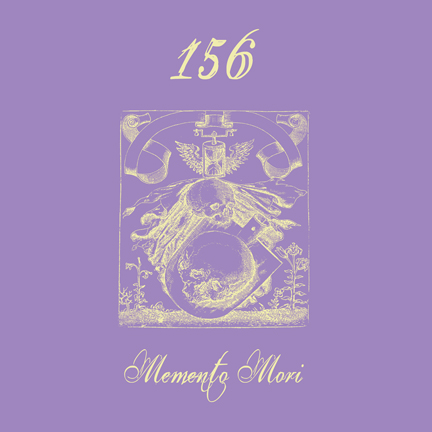 The sessions had been recording sporadically since 2012, due to the scarcity of the instruments, which include human skulls, femurs, and vertebrae, plus bone whistles, and Tibetan thighbone trumpets (kangling). The Memento Mori sessions (Latin for "remember death") were recorded using only human bones, and the release will serve as an audial meditation on death. You can view a short video on the project here, as well as the video for the first track, "Kokoro", here.
Contact me to purchase the bone-colored 10" vinyl - $20 postage paid in North America, $30 for the rest of the planet - which comes with liner notes, a postcard, and link to digital version. To only recieve the digital version, head over to the 156 Bandcamp page where it is available at $8 for 18 tracks.
156 : STEEL RARELY STANDS ALONE
This new LP is a collection of rare tracks, music from compilations, and previously unreleased material from 2013 - 2015.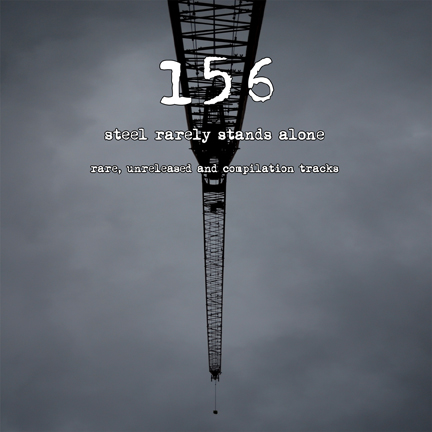 8 songs in 45 minutes of true industrial music, all completely free to download off the 156 Bandcamp page.
156 : VOICE BOX
Almost one year of hard work, producing a one-of-a-kind album / art piece: 156's Voice Box.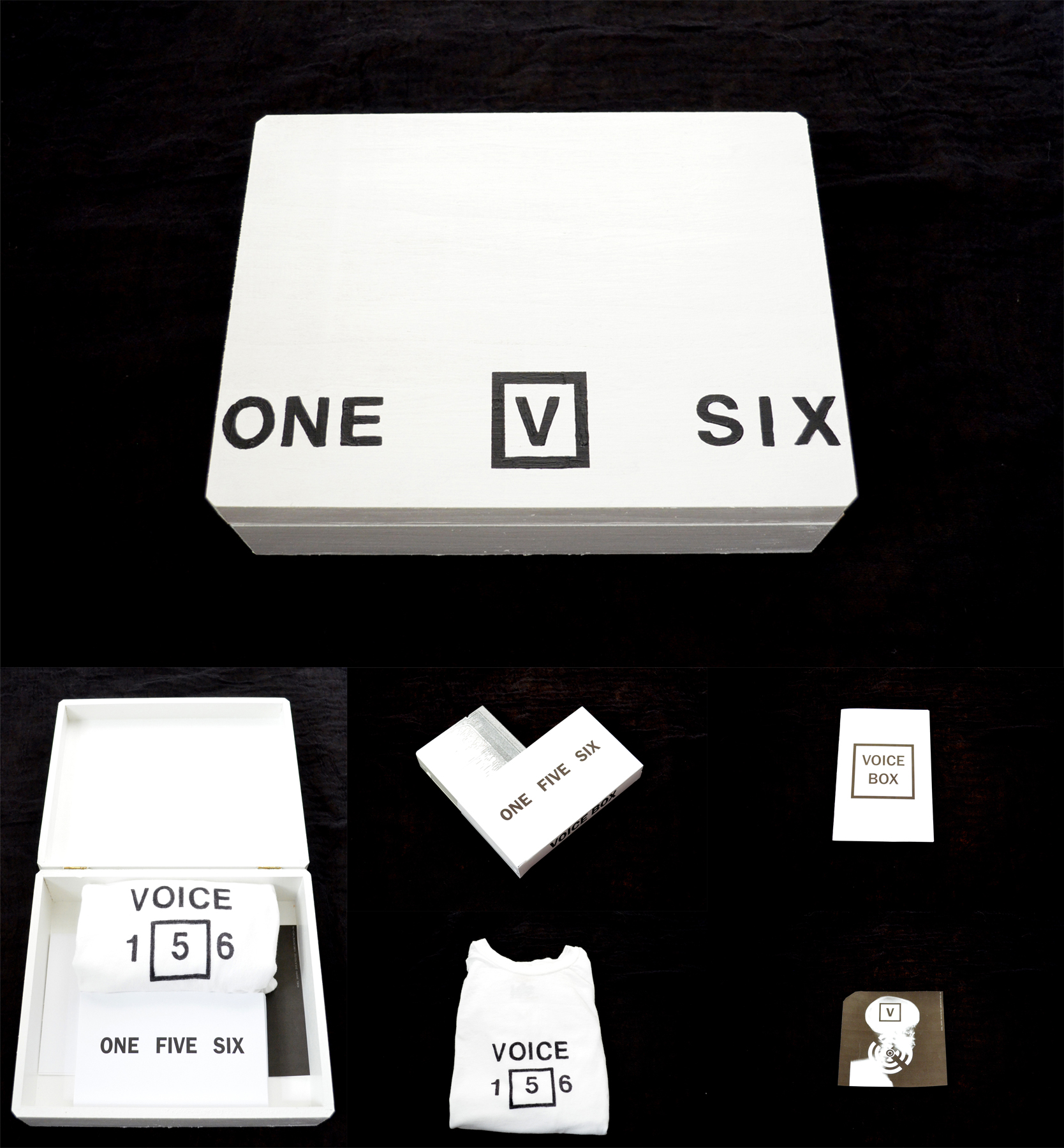 click on image for larger view
18 songs, 17 of which will never be otherwise released, except as collected in this single box set - bearing brief sample edits on the 156 Bandcamp page.
The music is standard 156 in sound, and style, all the while subtracting the usual percussive set. The LP can be best described by the example of two of the cover songs chosen (Jeanne Lee's "Yeh Come T' Be" and "This Is the Law of the Plague" by Diamanda Galas), as it is a mix of classic and experimental vocalizations, which even include Gregorian chants, and Islamic calls to prayer.
All 18 tracks are set, and properly spaced, over a 45-minute never-before-seen film within a hand-painted VHS tape, which has a handmade cover. The release also comes with a one-of-a-kind fanzine telling the story of the recording, a hand-painted t-shirt, and a hand-painted X-ray of artist's cranium - all inside a lovely hand-painted box. This album release - in an editon of only one - is a work of art, as well as a ritual for healing, with all the work dedicated to the Vishuddha chakra, and the power of voice.
It has since sold, and all money collected has been donated to Throat Cancer Foundation.
156 : TAKING A LOOK AT A MOMENT LOST
This 156 EP has been released as a limited edition cassette on Los Angeles label Chondritic Sound.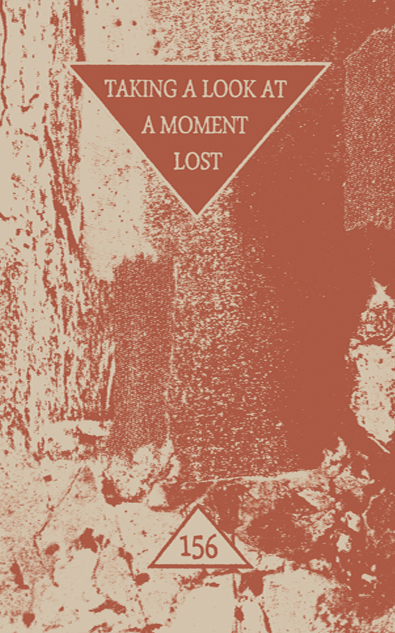 This recording is the last work before handling nothing but death (Memento Mori sessions), where the listener is taken back to the original tribal style and ritualistic sounds heard on the self-titled debut CD.
Limited to 100 professionally pressed cassettes, at $7 each. This release is now sold out.
To see the artist edition - only one made - of the Taking A Look At A Moment Lost EP (which is a 256 Mb SanDisk card, with hand-painted reproduction of cover, containing mp3s of entire EP plus two extra tracks) click here.
156 : EIGHT STEPS IN THE DANCE EP
Previous to the Taking A Look... EP was another tape on NYC's Goat-Eater Arts.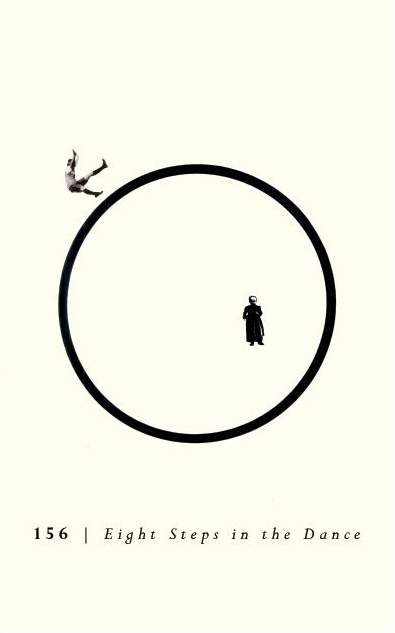 A heavenly 30 minute audial ascension, and the story of one mystic's journey told in music.
Limited to 93 professionally pressed cassettes, at $7 each.
This release is sold out.
156 : A LIFE LIVED AS IF IN HELL EP
156's A Life Lived... on TX's Out of Body is sold out.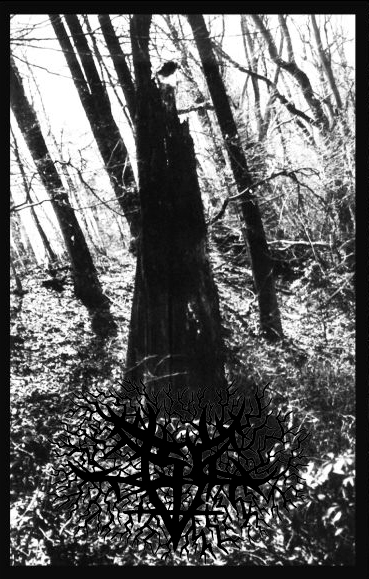 It's a 30 minute hellride, and is, quite possibly, 156's most difficult, yet most satisfying, listen. Was limited to 100 professionally pressed tapes.
There was also an artist edition of one: CDr, with extra unreleased track, wrapped in straitjacket made by artist. View it here.
156 : MY DEED IS LOVE EP

My Deed Is Love EP by 156 is sold out.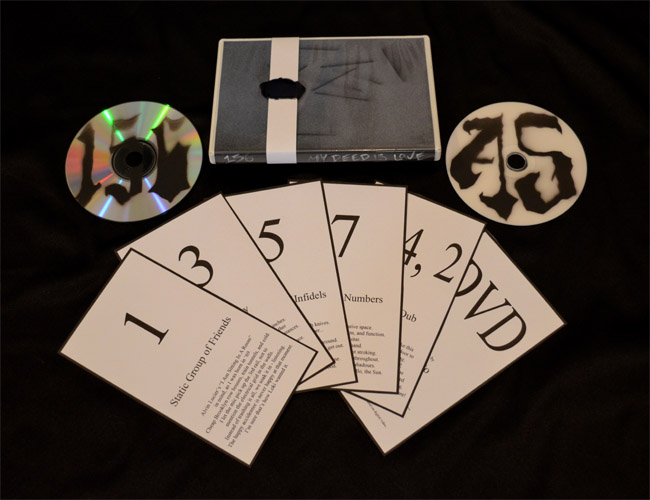 Click on image for larger view.
Limited to 33 copies; featuring handwritten layout, spray-painted covers, stenciled 7-track CDr and 3-film DVDr, along with 6 poetic placards in DVD case, sealed with ribbon and wax.
All copies have been sold.
156 : FRONTYARD / BACKYARD EP
The cassette EP by 156, Frontyard / Backyard, on Acid Casualty, is sold out.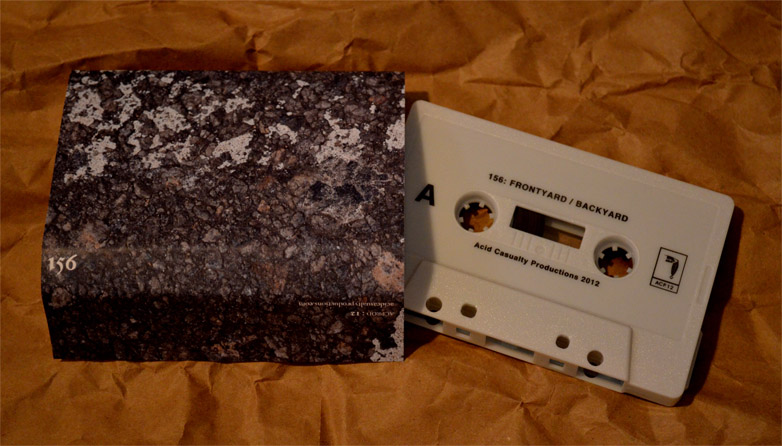 Though the artist editions are sold out (7" black sawblade limited to four), you can view an image of one by clicking here.
156 : 1.5.6 DEBUT EP
Self-titled debut EP, which one can download for free from the 156 Bandcamp page. The CD (limited to 156 copies) was sold out before it made Heathen Harvest's "best of 2011" list. Read that here.
An artist edition was made in an edition of only two copies. It was a CDr sealed shut within wood plates, with image transfer onto wood of front and back cover of original CD layout.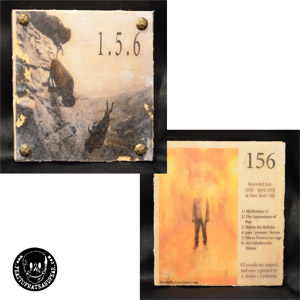 Click on image for larger view.
SOUND4SOUND : MAKING THE RIGHT EAR JEALOUS
Hardcore punk outfit sound4sound has a limited edition cassette tape out, Making the Right Ear Jealous. Limited to 100 copies, the tape is now sold out.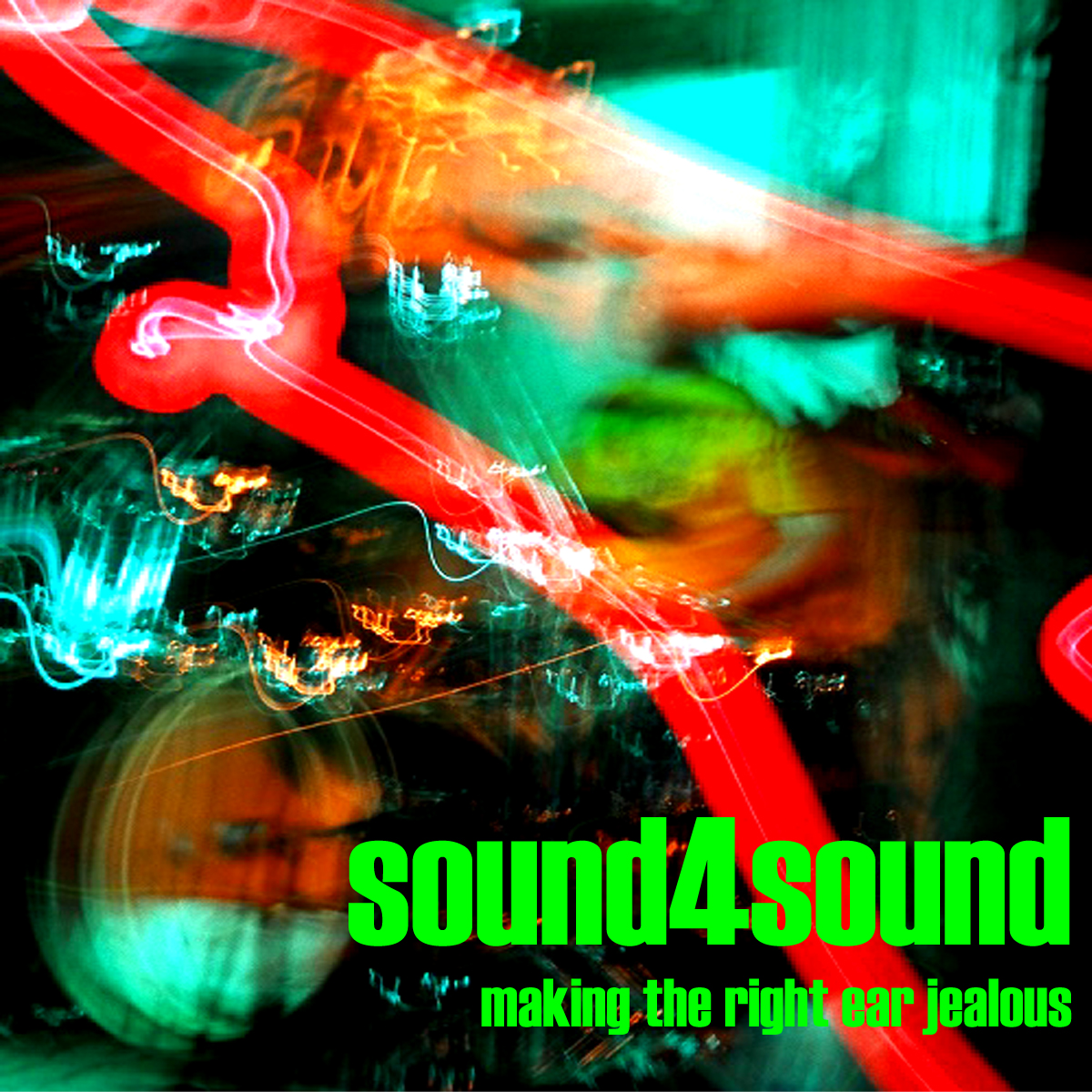 Collecting the five song Rat Bastard-recorded EP, as well as six songs off the first two demos, and one unreleased track; equalling 12 songs of Cro-Mags-meets-Turbonegro punk rock hardcore madness.
It's $5 with postage paid, but if you prefer to download, the entire release is available in MP3 or FLAC on the S4S Bandcamp page, where you can pay what you like.
TIMESCAPE ZERO : COMPLETE DISCOGRAPHY
All of Timescape Zero is now available, on MP3 or FLAC, for free.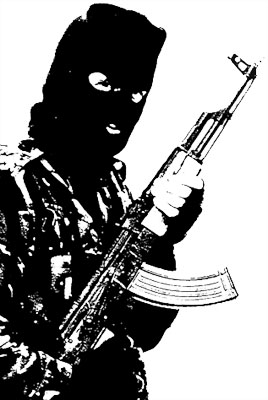 If you are unfamiliar, read up here.
SHROUD : SUICIDE MISSION EP
Currently sold out CD repess of Shroud's Suicide Mission CD.
Originally released in 1993, as a six track cassette of improvisational jazz-doom-punk, re-released in 2011 in edition of 500. No more physical copies.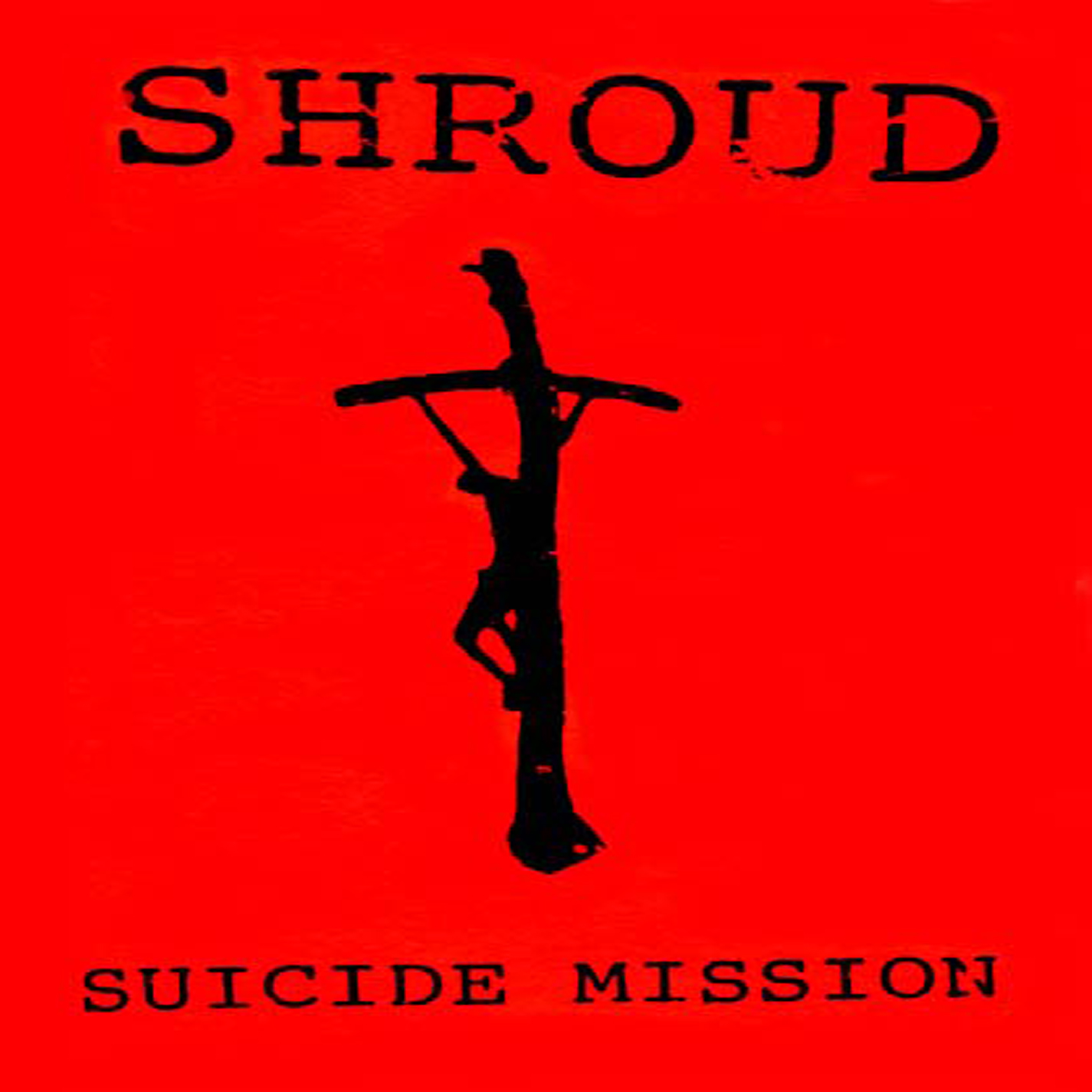 Want mp3s? Then order here. Only $3
MARTINI KULTURE : GKH VOLUME II
In 2013, to celebrate the 10th anniversary of the Martini Kulture EP, I made this out-of-print disc available as MP3s for free.
A classic in tape manipulation is now available here for those who missed out on the original release.
MISCELLANEOUS
I've made a SoundCloud page to feature many of the acts I am, and have been, associated with.
You can visit that page here.
HISTORY
Adel Souto is a Miami musician, based in NYC, who often perform under the name Adel 156.
In 1985 he formed Gangbangang (no releases), playing bass, and later joined Mourning Breath (no releases), still on bass, while in Miami.
Adel replaced the original vocalist in Miami's first sXe band, Violent Deed, in 1987 (one cassette demo, one live demo).
In 1991, he began an experimental noise project while living in Denver, CO, named Dääb-Soul Destruction (one cassette demo).
Upon returning to Miami, replaced vocalist for Hangman, in 1992, changing their name to Timescape Zero (two cassette demos, one split 7", and two LPs).
Formed Shroud in 1992 as an improvisational jazz-doom-punk outfit (one cassette demo / repressed on CD, and one bootleg 7").
Joined metalcore sludge band None Dare Call It Treason, on vocals, in 2001 (one CDr demo).
Began Martini Kulture as an experimental tape collage project in 2002 (one CDr demo).
Joined Sound 4 Sound in 2003 - 2007, and again in 2009 (three CDr demos)
He has contributed vocals to a track on DNME's Last of A Dying Breed LP, and played drums on The Goslings Grandeur of Hair LP and Hunter's Moon EP.
Adel currently plays in the industrial junkyard outfit 156 (one CD, four cassette EPs, and one 10").
Full bio here.