ALL THE NEWS THAT'S FIT TO POST
Last updated April, 2018
More cool stuff coming up, such as a new 156 cassette (Good-Bye, Bed-Stuy, Ten Times), and a book on esoteric spots to visit in New York City (This Hidden City).
Stay tuned, folks!
My new booklet, Ready For War, is available June 1st!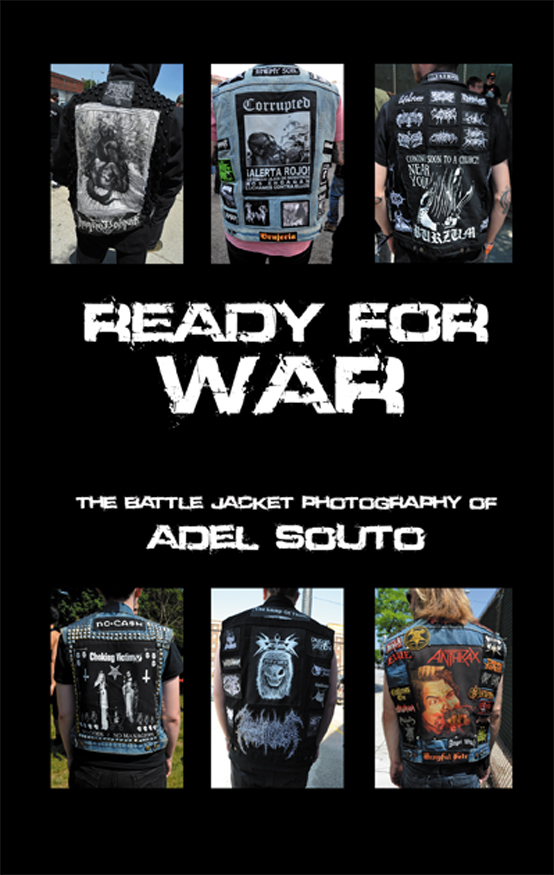 Limited to only 200 copies, it is a collection of 100 photos of my favorite battle jackets I've collected from 2013 - 2018 (107 if you count the front and back covers), on full-color glossy pages.
Only $12 postage paid. Contact me here to order.
I have a new music fanzine out, Musica Obscura.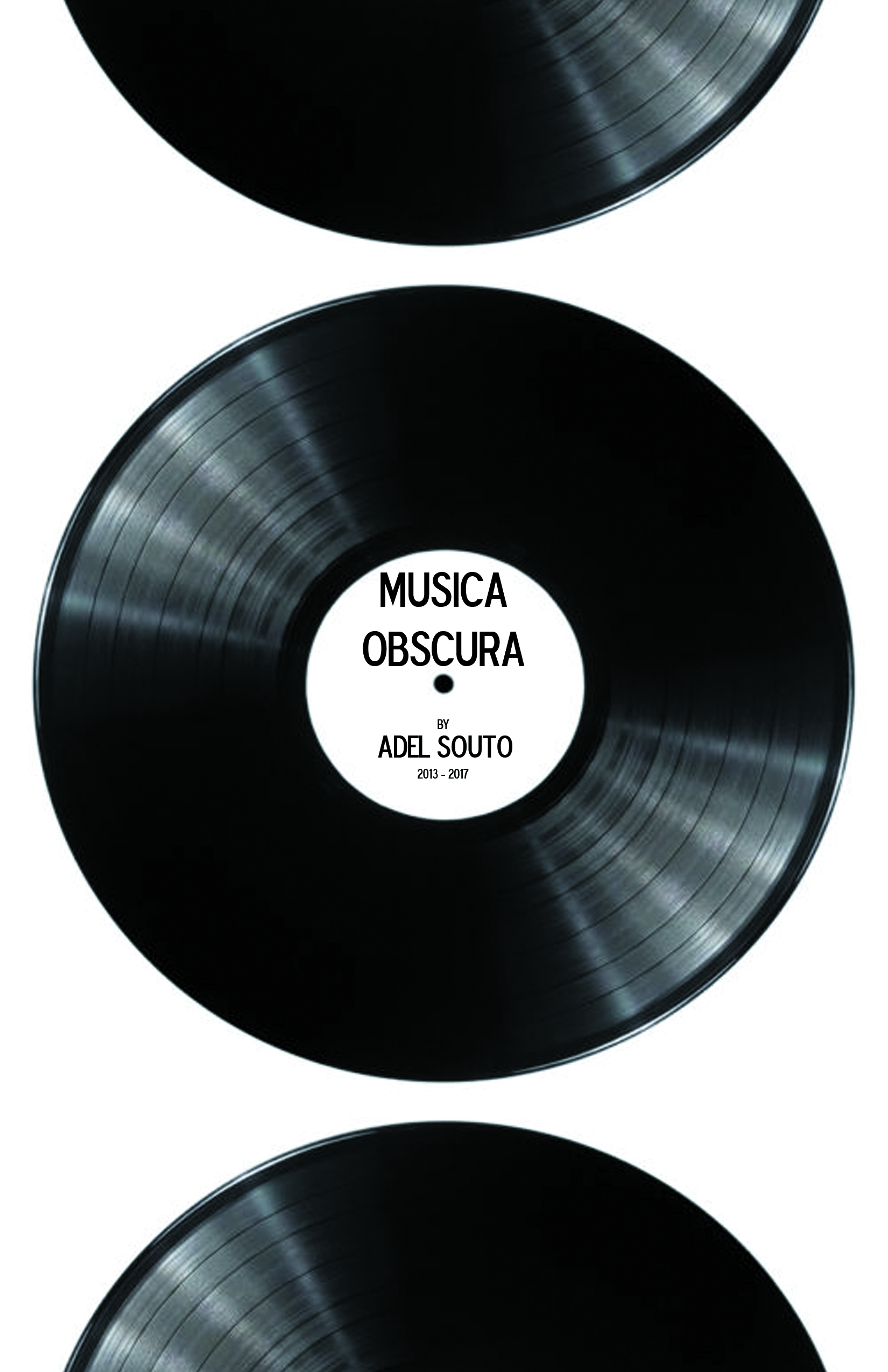 It collects over 15 different in depth articles on bizarre and rare music from around the world. The zine comes with a free disc of 130+ mp3s, so you can listen as you read.
$6 with postage paid. Contact me here to order.
There are still some vinyl copies of the Memento Mori EP available. The latest work by 156 was mastered by James Plotkin for, both, the vinyl and digital release. The digital version is available for download on 156's Bandcamp page (for $8), otherwise contact me to purchase the bone-colored 10" vinyl version, which is limited to 489 copies ($20 postage paid in North America, $30 for the rest of the world). Physical copies come with a liner note placard, along with a postcard, and a free link to the digital download. Nine tracks, playable at two speeds, with all the music being made using only human bones, or breath passing through human bones.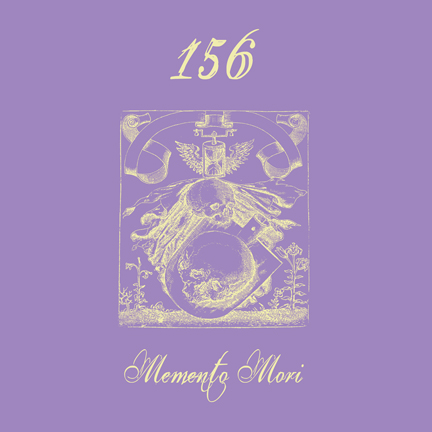 A music video has been uploaded for the first track, "Kokoro", off the Memento Mori EP.
Here is a video for the first track off side two, "Me Olam, Ad Olam".
These sessions have been sporadically recording since 2012, due to the scarcity of the instruments, which include skulls, femurs, vertebrae, bone whistles, and Tibetan thighbone trumpets (kangling). While still in the spirit of the early industrial of Einstürzende Neubauten, Test Dept, and Z'EV, this release is 156's most primitive in sound. The record was released to serve as - for those who cannot obtain one - the skull's replacement in the ritual room where a scholar contemplates death in the rite of ars moriendi ("The Art of Dying").
You can read reviews here or here, as well as a short piece which appeared in Metro here, and in Miami New Times here. Also, a track off Memento Mori premiered on episode #225 of the :zoviet*france: radio show, A Duck In A Tree - click here to listen.
Lastly, if you prefer to buy on iTunes, or listen on Spotify, the EP is available on those platforms.
Though I was keeping ownership a playful secret, the word is out enough for me to admit that the t-shirt company, A Bold Revelation (aka Illuminetwork), is one of my many artistic endeavors.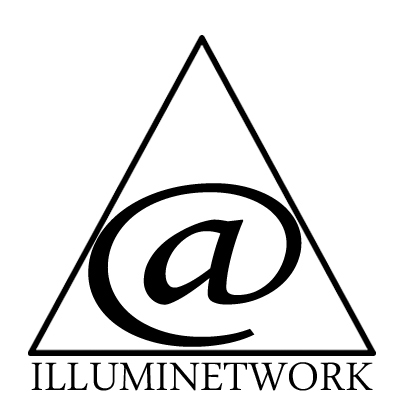 Sly slogans on shirts for (or against) a New World Order. With new designs by more artists out soon, and more color shirts and sizes upcoming as well.
Also, we are still giving away shirts to those who qualify for one. Click here to find out more about that.
I had a lot of fun writing about music for No Echo; from bands and styles, to records and media, but - with limited time - I can no longer dedicate myself to the website, but feel free to check out their archive of my articles here.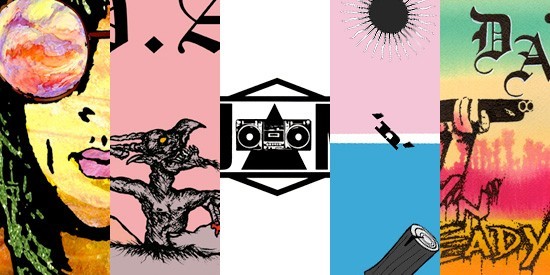 I had an ongoing project at Razorcake Magazine's website: The Backpatches of NYC.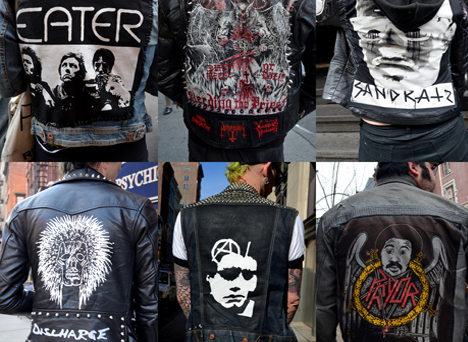 While I've been collecting pictures of battle jackets at Maryland Deathfest for the last several years, I rarely took any in my last hometown of New York City.
Here is a complete list: The Backpatches of NYC.
My most recent fanzine, titled Exscind, was only recently released (in a limited edition of 100 signed and numbered copies), but all copies have sold out.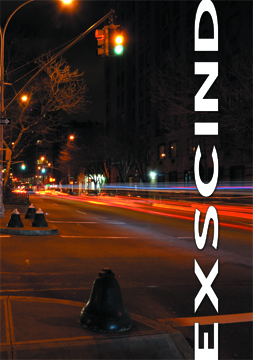 It contained all new, tantalizing material, including writing, art, and photography. 36 pages collecting much of my writing from the last five years, a full color cover and photos within, plus art and poetry, all protected by an acetate sleeve. You can read a review of it here.
I'm already working on issue #2, so check back soon.
My hardcore-punk outfit sound4sound had a limited edition cassette tape out, Making the Right Ear Jealous. Pressed in an edition of 100 copies, they have recently sold out.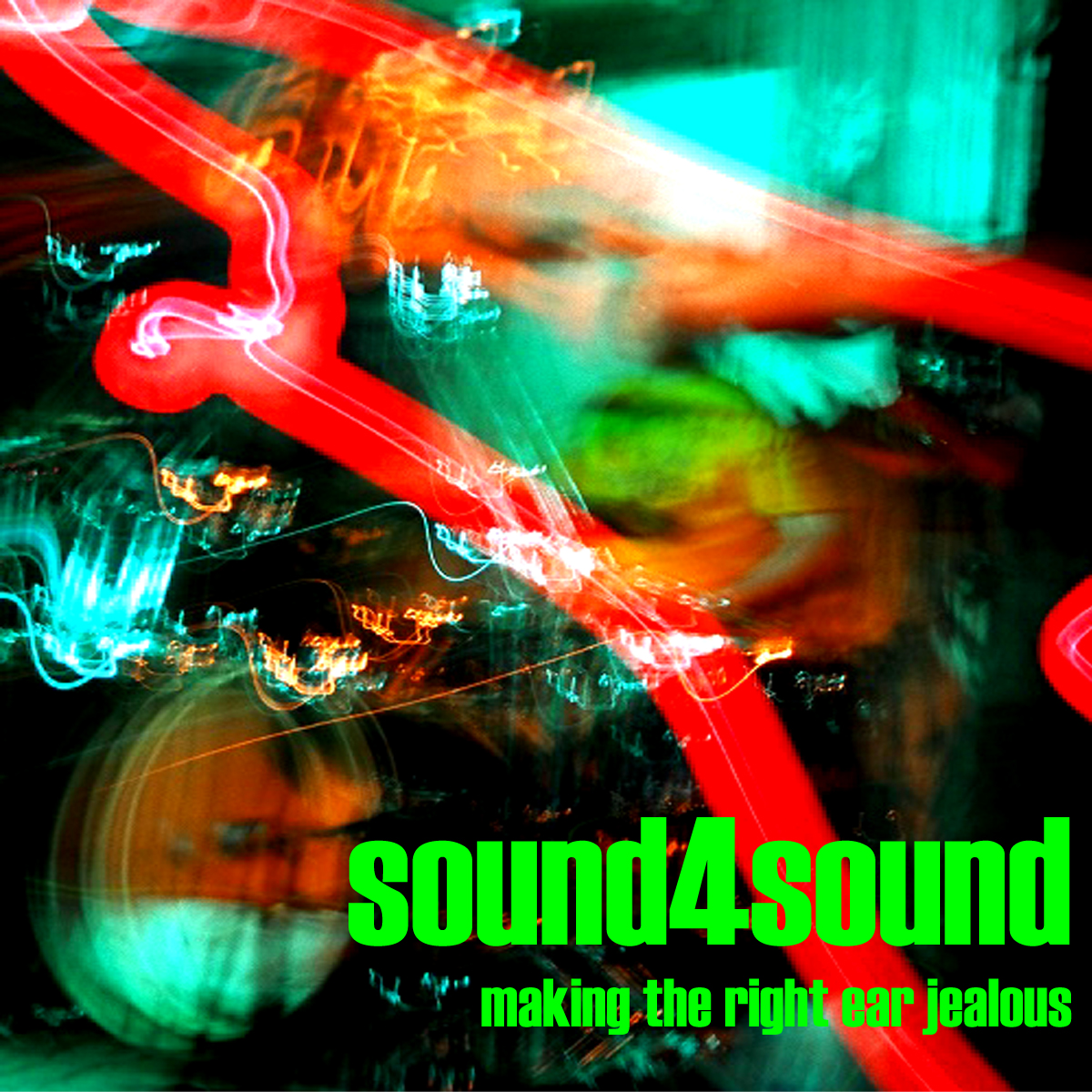 Collecting the five song Rat Bastard-recorded EP, as well as six songs off the first two demos, and one unreleased track; equaling 12 songs of CroMags-meets-Turbonegro punk rock / hardcore madness.
The entire release is still available in MP3 or FLAC on the S4S Bandcamp page, where you can pay what you like.
My poetry chapbook, Throne Out, which collects some my favorite "throwaways", is now sold out.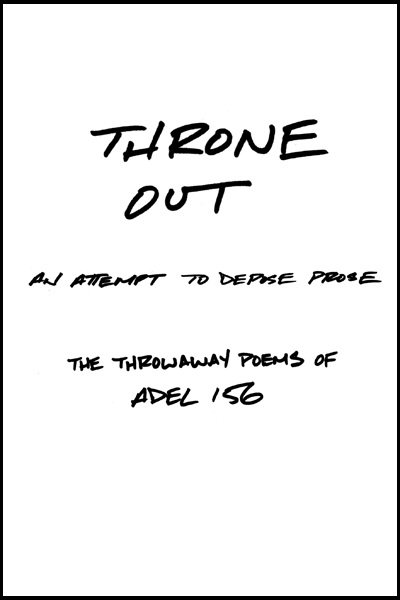 The book contained 56 unedited, stream-of-consciousness doggerels filled with emotional wordplay, and indifferent pleasantries. It was released in a very limited quantity of hand-numbered copies, and entirely produced to recreate the spirit of the original "throwaways project".
Each came with 55 printed poems, and one unique, handwritten throwaway penned especially for that particular copy.
I recently released a free newsprint fanzine, titled Auspex, but all 2000 copies are now gone. Many thanks to all who picked up, shared, or distributed copies.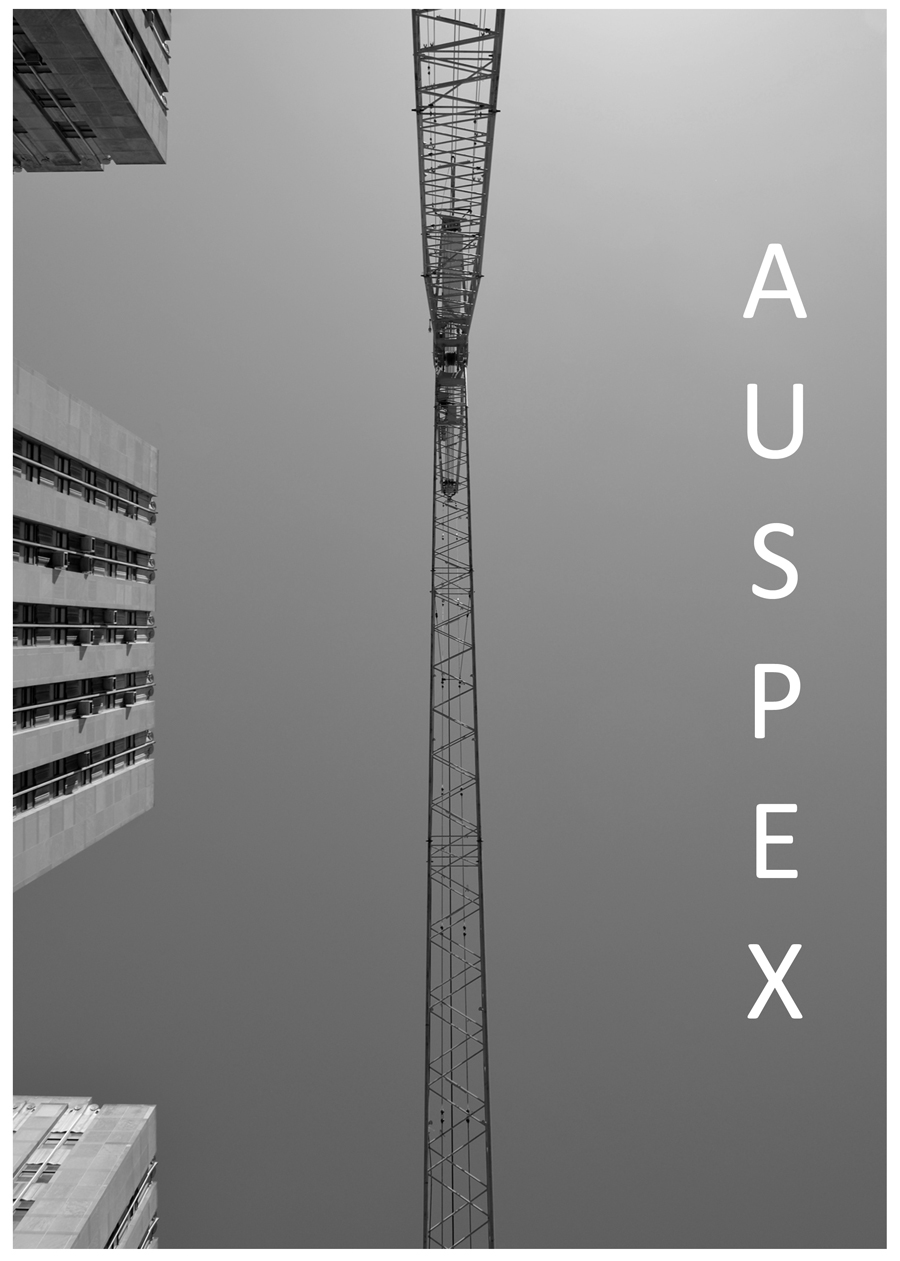 Auspex was a small slice of my work throughout the years (featuring older and newer articles, photography, and poetry), which unfolded to reveal a beautiful 23" by 33" (58.4 x 83.8cm) poster.
It was a manifestation of the cyclic nature of one man's soul - from birth to death, and back, like a bird's seasonal migration - with the added bonus that you can hang it on your wall.
Brooklyn's Alright If You Like Saxophones is now off the air.
It's been a fun run, and thanks for a wonderful three years airing on Brooklyn Public Network!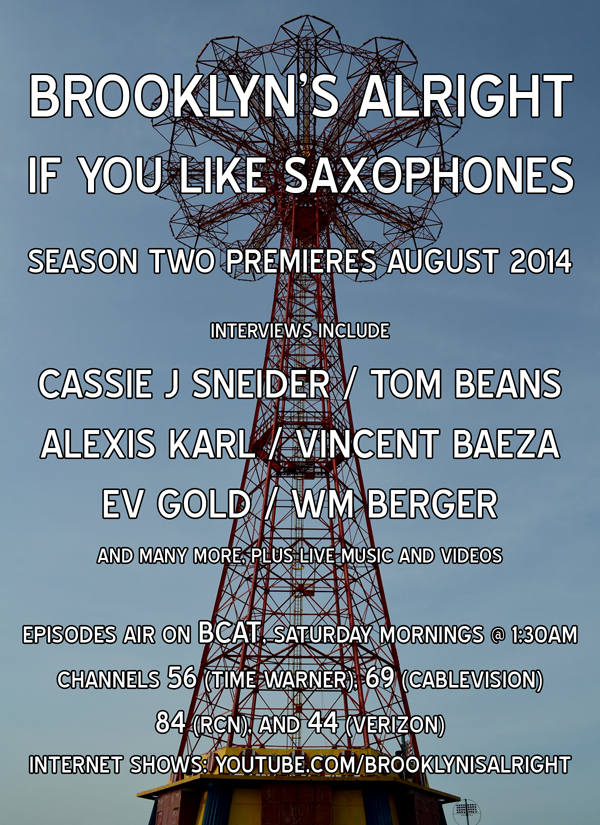 You can still see select episode on the Brooklyn's Alright YouTube page.
Here's another YouTube account with some videos posted, which are related to me.
Amazing new projects are always in the works.
From music and magazines to books and art, so check back often.