Feast of Hate and Fear Updates
Last updated January of 2014
Twelve wonderfully dark, yet productive, years posting here at FHF, but much of this is static now.
The newest episode of the FHF Internet Music Show was the last major addition to the FHF website, in Oct of 2012.
The site will remain on the internet, and we'll still put out wonderful merch items, and a few updates, but no new
articles, video, or music will be posted, as it's felt there is enough here to keep anyone busy for ages.
There is a website to showcase the work of FHF's Adel Souto. That's here.
There's also Adel Souto's blog here and here.
All his related writing, artist, photography and musical updates will be on those sites.
New book out by Adel Souto on his experiences during a month-long vow of silence.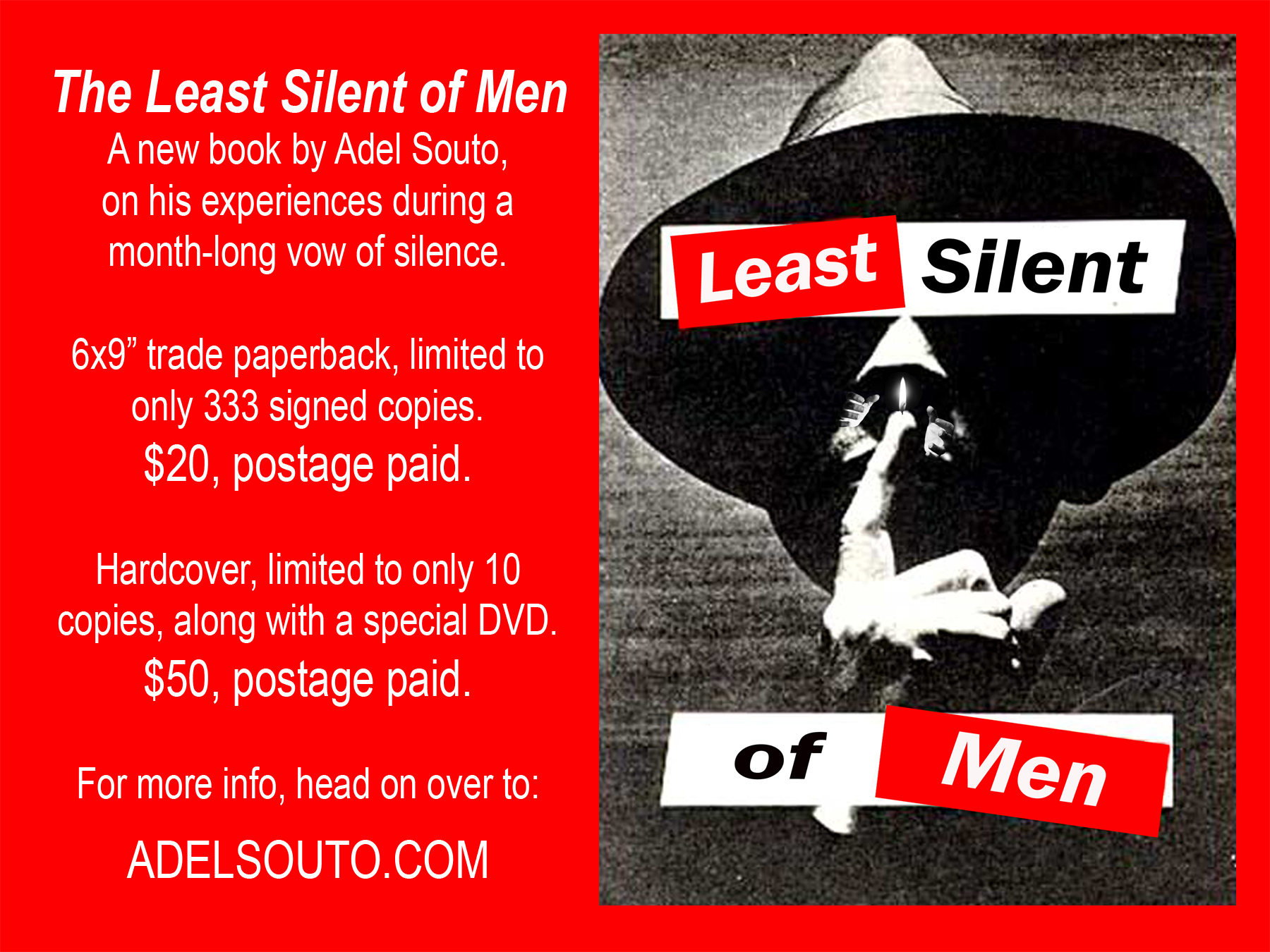 More info at the merch page.
Feast of Hate and Fear is proud to have released a comic book by tattoo artist Liorcifer!
The first printing of 200 is sold out. New batch in, which is much glossier than the first run, of another 200.


This project originally began in 2002, and has only recently been revived.
Head to merch page for order info.
Infernum Tattoos NYC = Feast of Hate and Fear approved!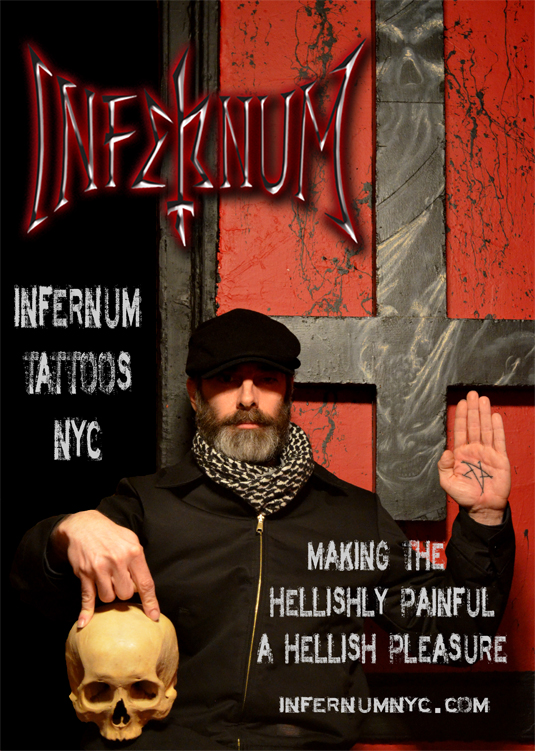 141 1st Ave (#3) in Manhattan's East Village (between St Marks Place and 9th Street),
or call 212-477-7087 to book Liorcifer or Mr. Beans.
Adel's tv show, Brooklyn's Alright... If You Like Saxophones is on BCAT, Brooklyn public access.
Channels 56 (Time Warner), 69 (Cablevision), 84 (RCN) and 44 (Verizon). The show now reruns every Fri/Sat @ 1:30am.
Each full episode of Season One is now available on the internet at the show's YouTube page.
Season Two is wrapping up!
Adel played the male lead in Andrew Copp's short film Consumption of the Heart, which was released in November of 2012.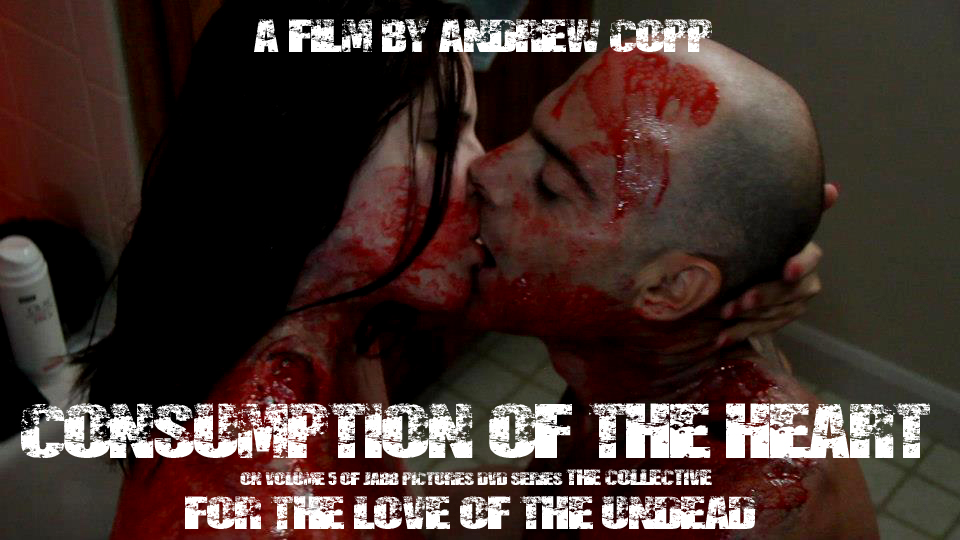 The film is available on volume five of JABB Pictures The Collective DVD series. It's a zombie love story like no other.
For only $10, you get 10 short flicks by 10 underground directors with one synopsis: the undead.
Rest in peace, Andy (1972 - 2013). You will be missed.

Two more 156 cassette EPs are out! One on Goat Eater Arts, as well as Out of Body. $7 each, from respective label.
The first 156 cassette EP, Frontyard / Backyard, is sold out from Acid Casualty.
Another EP by 156, My Deed Is Love, is sold out.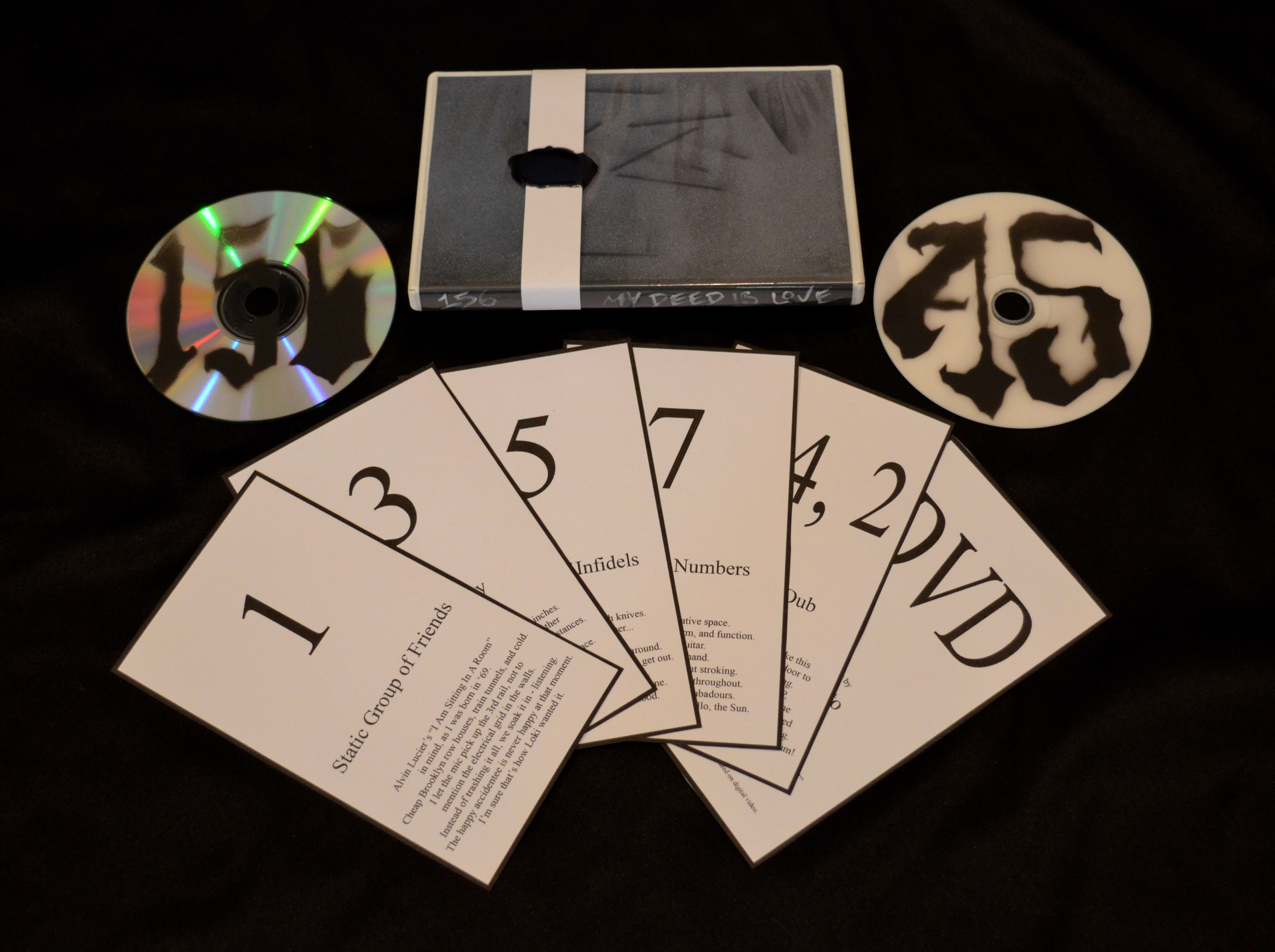 156's sold out, debut CD is still available for download as a free zip file, with mp3s and artwork, here (65 Mb).
The CD version (limited to 156 copies) is no longer available, as it made Heathen Harvest's "best of 2011" list. Read that here.
Every Timescape Zero track ever recorded has been uploaded to Bandcamp.
Both demos, the 7", the first LP, Born With the Fear of Dreaming, and even
the Total War album is available - all for free. Find 'em all here.
A series of photo projects are in the works, titled Disposable, featuring many wonderful artists.
Adel Souto is one of them. Click here for more info.
FHF is sold out of Adel Souto's book, Schizotypal, which contained two different writing experiments,
and one performance piece / ritual of automatic drawing.
Schizotypal was limited to 93 copies: signed, numbered and contained a unique sigil.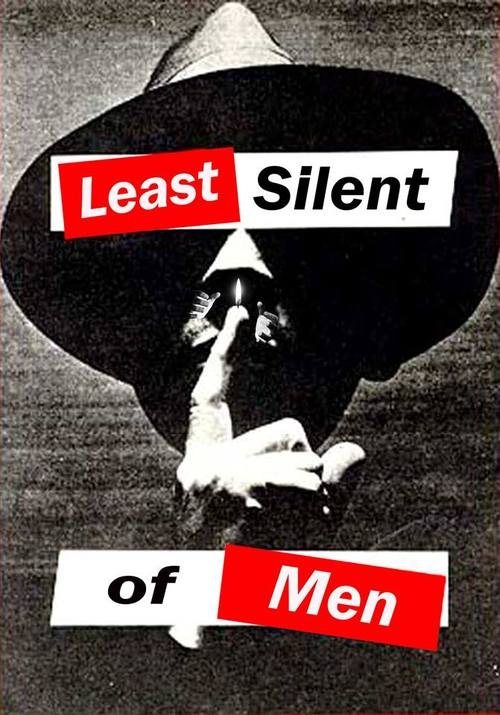 FHF will also be releasing another limited edition book very soon, titled The Least Silent of Men, on Souto's
October 2010 experiences during a vow of silence, and also contain a forward by George Petros.
FHF is SOLD OUT! of the (limited to 500) Shroud Suicide Mission CD EP.
Want mp3s? Purchase here.
SOLD OUT!
SOME WORDS: The Best of Feast of Hate and Fear Fanzine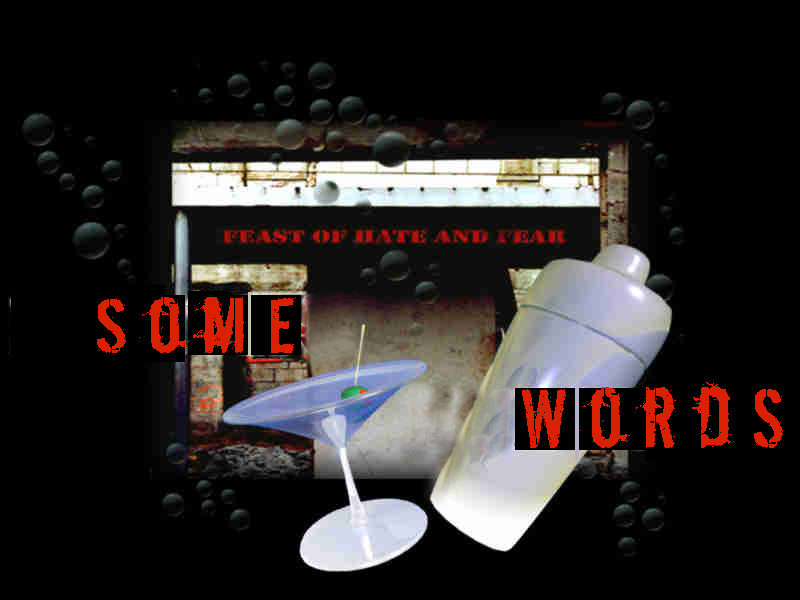 Almost every article that appeared in the print edition of FHF, plus a few new and unpublished.
Released May 2010 in a limited edition of 1000. ISBN: 978-0-557-41506-9
Here's a YouTube account with some videos posted, which are related to
Feast of Hate and Fear, and its creator.
Amazing new projects are always in the works.
From music CDs and magazines to DVDs and books, so check Adel Souto's personal site often.