ARTWORK
Current Shows
Nothing new right now, but check back soon, or keep up on my blog.
Past Shows
A list of past gallery shows can be found here.
Discipline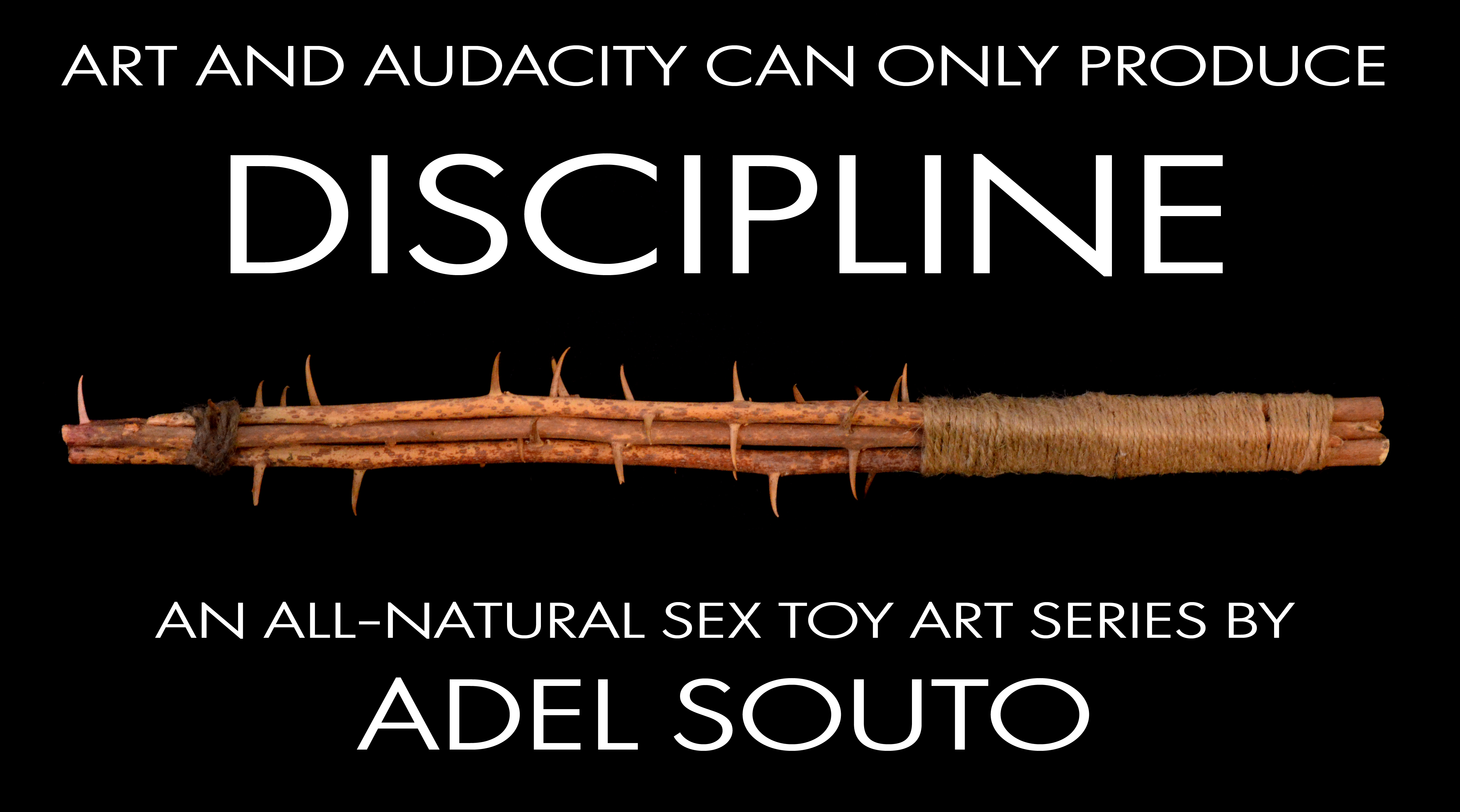 Pieces from my most current art series, Discipline: Sex Lives of the Primitives, which are all-natural sex toys, were last on display during March, 2014, in Brooklyn.
Read more about that here.
AJS: An Innocent Symbol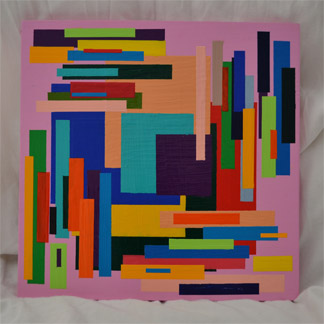 New works in a continuing attempt to help cleanse the public conscious of the current negative connotations behind the ancient symbol known as the swastika. Pieces debuted at Superchief Gallery (Manhattan, NY), March 2013, and were last exhibited in Santiago, Chile, Jan of 2015 (at Kasa Ecolety).
Read much more here.
Kiss Me, John (aka) John Waters' Moustache
Presented to director John Waters, for his south Florida performance of This Filthy World, July 28th, 2012.
It is a 5 ft, polyester moustache, formed out of 600 broom bristles on a 6 ft x 1.5 ft pink canvas, titled Kiss Me, John, and created, with the same response in mind, as most would have to a Waters' film: partial disgust, while equally giving you the giggles.
The piece is now owned and archived by the Waters' estate.


click on image for larger view
A Catastrophe Upon Delivery
In October of 2012, I created the mail art project, A Catastrophe Upon Delivery.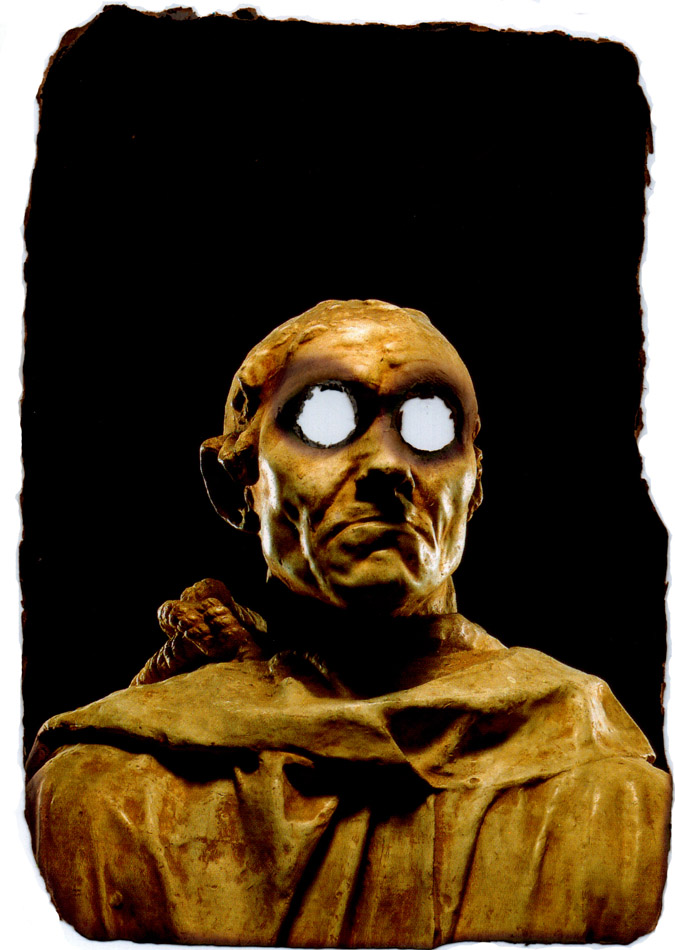 It was free to anyone, and all one had to do was reach out.
Click here to view the project.
Disposable: Throwaways
Eight disposable cameras containing 200 photos (25 per) of Souto's throwaway poems, each artistically rendered by Anthony Mangicapra. More info here.
Contact either artist for pricing.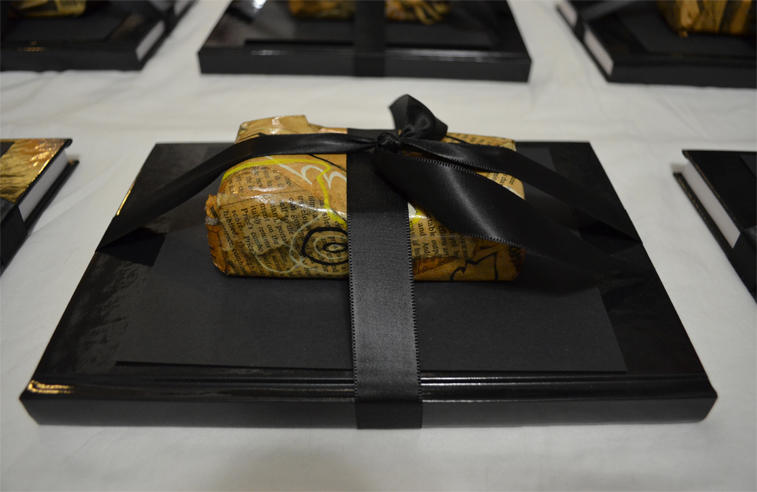 click on image for larger view
Discarded Religion (Found)
An older, yet continuing, project using discarded religious items I've found throughout my life.
See more here.
Dada Poems
The original and unique piece, titled Dada Poems, on an experiment I did with the Dada poetry technique was finished last year.
One was able to download a zip file of the entire work, including photos, poem scans and the complete written pieces, but it is unavailable, as the article is currently in issue #3 of Abraxas: International Journal of Esoteric Studies.
Read more about this project here.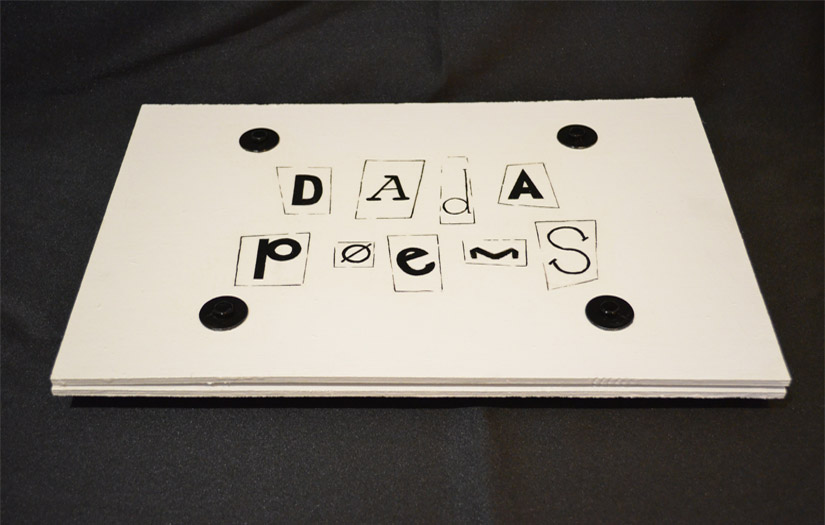 click on image for larger view
A smaller, all-paper version was limited to five copies, and contained the six page article, including a transcript of the poems, and the forward by Dr. Vanessa Sinclair, Psy.D.
Each came with a distinctively drawn sigil inside, and the written works were printed on two types of paper, bound by a black bow, though no images were made available.
An edited version of the article, titled Do Me Dada Style, is available in the third edition of Abraxas, minus the original images or Dr. Sinclair's forward.
The Tarot
This one was just for local friends, but you can check it out here.
Tattoo Nightmare
I had a unique art piece (in the sense of the type of work I normally do) sell at a charity auction.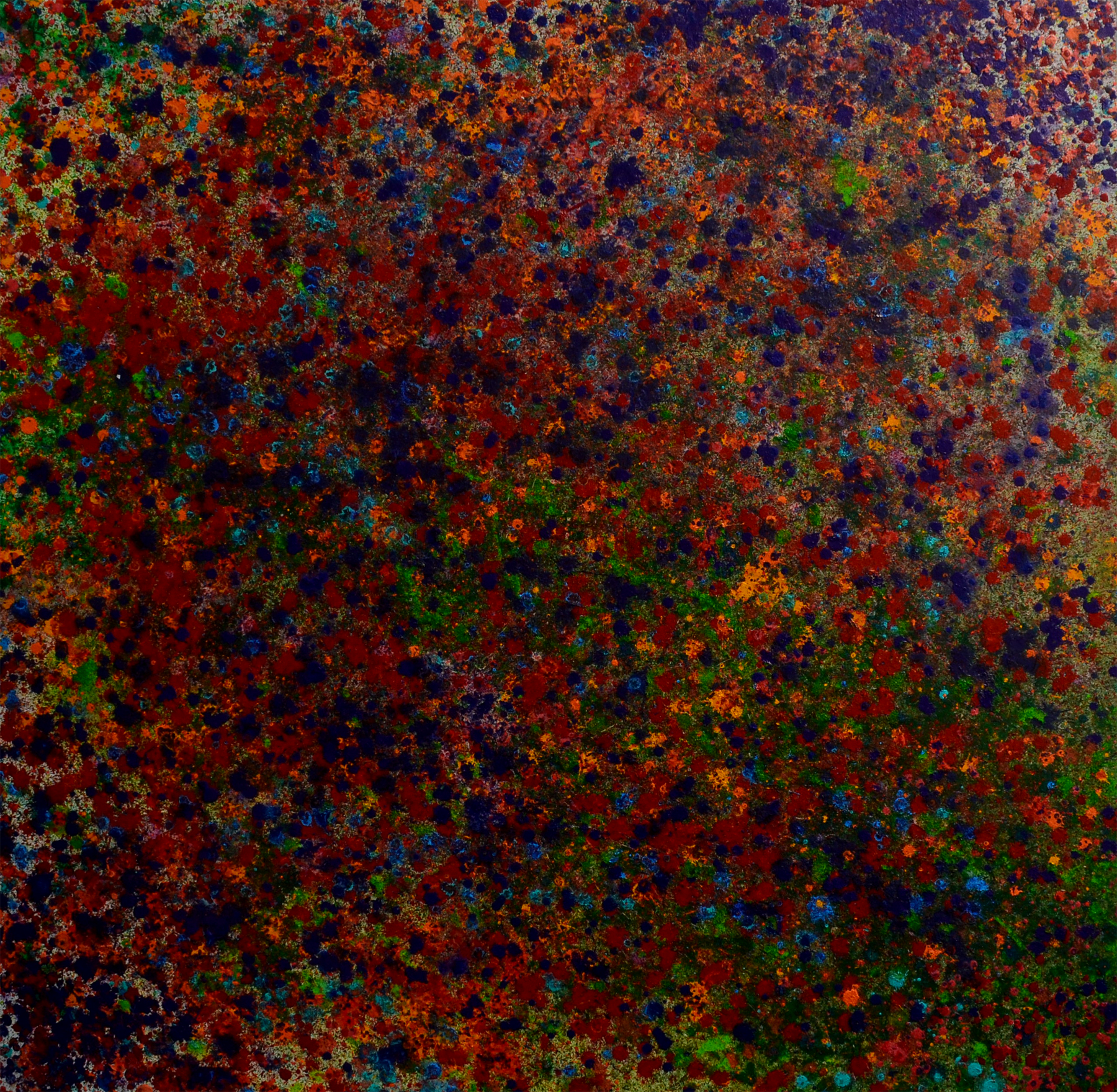 click on image for larger view
It was in NJ for Big Brothers / Big Sisters, and titled Tattoo Nightmare. Feel free to read more here.
Time donated has as much worth as money donated.
Do whatever you can, when you can, but please do something.
HISTORY
Adel Souto has been creating artwork, using vast forms of media, since his grammar school years.
His sketches have appeared in various fanzines and magazines. Adel's various artwork has been a part of several group art shows in Miami,
Ft. Lauderdale, Philadelphia, and NYC, as well as abroad in Europe and South America.
A list of gallery shows can be seen here.

Full bio here.